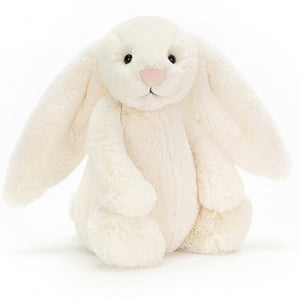 Bashful Bunny is a beloved plush toy at Painting with Flowers.  Actually, they are more than just a toy - these bunnies go on to become longtime friends.
More than one customer has received a Bashful Bunny as a child, and gone on to take it to college years later!
They are irresistibly soft, and with those long floppy ears, are perfect for cuddling at any age.
Approximately 12" high
Color:   Cream