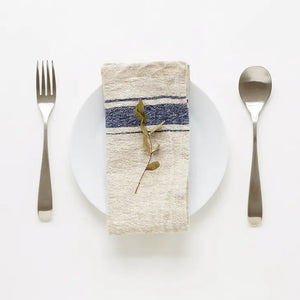 A Linen Napkin Set will be a beautiful addition to the table, and elevate your everyday.
Nothing compares to the all-natural beauty of vintage linen fabric, with its rough yet soft texture.
Two napkins per set.
Size: 16"x16"
Care:  Machine wash;  tumble dry low 
Wrinkling is part of linen's charm – the "wrinklier" the fabric, the purer it is.  We do not recommend ironing your linens but if you must, do it on low heat when the garment is still a little damp.
Made in Lithuania