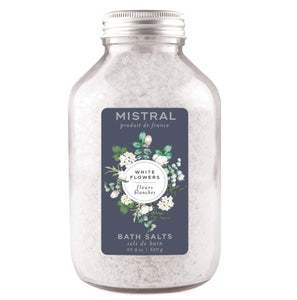 A captivating blend of blooming jasmine, tuberose, and sparkling orange blossom, as fragrant as a bouquet of freshly-cut flowers.
Mineral-rich Mediterranean Sea Salts restore and revitalize tired muscles. Pamper yourself, and emerge from your fragrant soak feeling relaxed and rejuvenated. 
Elegant glass bottle is so pretty to leave out by your bath, or makes a lovely gift.
22.9 oz / 650 g
Made in France