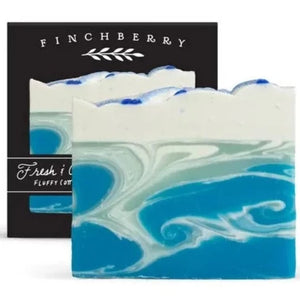 With a name like Fresh & Clean, a soap must deliver;  we're happy to say that this one is superb.
Among more than a dozen dazzling natural aromas and ingredients, Fresh & Clean offers a light, fluffy lather scented with fresh cotton, jasmine, and a spark of lemon.
Finchberry Soaps are vegan-friendly and preservative-free.
Handmade in USA