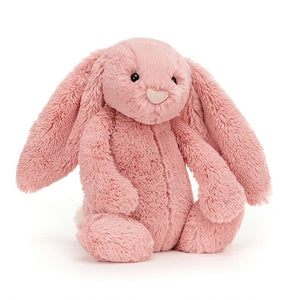 Bashful Bunny is a beloved plush toy at Painting with Flowers, now available in a beautiful Petal Pink.
These sweet bunnies are more than just a toy - they go on to become longtime friends.
More than one customer has received a Bashful Bunny as a child, and gone on to take it to college years later!
They are irresistibly soft, and with those long floppy ears, are perfect for cuddling at any age.
Approximately 12"H